Event Phone: +351 966 893 276
We're sorry, but all tickets sales have ended because the event is expired.
ICCS 2022 Conference


June 21, 2022 - June 23, 2022




08:00 - 18:00

ICCS 2022 Conference Dinner


June 22, 2022




19:00 - 23:00
The International Conference on Computational Science is an annual conference that brings together researchers and scientists from mathematics and computer science as basic computing disciplines, as well as from other various application areas, who are pioneering computational methods in sciences such as physics, chemistry, life sciences, and engineering, as well as in arts and humanitarian fields, to discuss problems and solutions in the area, identify new issues, and shape future directions for research.
ICCS 2022 in London, United Kingdom, will be the twenty-second edition in this series of highly successful conferences.
Standing on the River Thames in south-east England at the head of a 50-mile (80 km) estuary down to the North Sea, London is the capital and largest city of England and the United Kingdom.
With a rich history spanning back to Roman times, modern London is one of the world's global cities, having a prominent role in areas ranging from arts and entertainment to commerce, finance and education.
London is the biggest urban economy in Europe and one of the major financial centres in the world. It also features Europe's largest concentration of higher education institutions.
Since its inception in 2001, ICCS has attracted increasingly higher quality and numbers of attendees and papers. Average attendance each year is about 350 participants. The proceedings series have become a major intellectual resource for computational science researchers and serve to both define and advance the state of the art of the field.
The proceedings are published by Springer in the Lecture Notes in Computer Science (LNCS) series and indexed by Scopus, EI Engineering Index, Thomson Reuters Conference Proceedings Citation Index (included in ISI Web of Science), and several other indexing services.
As the conference theme this year is "The Computational Planet", papers highlighting the role of Computational Science in tackling the current challenges of the all-important quest for sustainable development will be particularly welcomed.
This conference will be a unique event focusing on recent developments in: scalable scientific algorithms; advanced software tools; computational grids; advanced numerical methods; and novel application areas. These innovative novel models, algorithms and tools drive new science through efficient application in areas such as physical systems, computational and systems biology, environmental systems, finance, and others.
ICCS is an A-rank conference in the CORE classification.
We look forward to meeting you in London!
Venue Phone: +44 (0)1895 274000
Venue Website: https://www.brunel.ac.uk/
Address:
Kingston Lane
,
Uxbridge, Middlesex
,
UB8 3PH
,
United Kingdom
Description: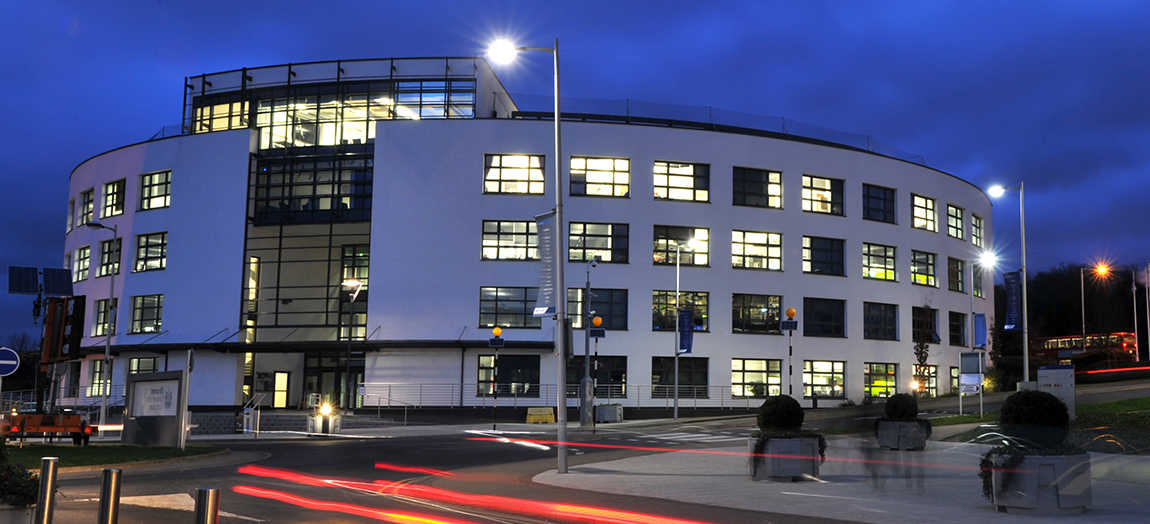 The 22nd edition of ICCS will be hosted at Brunel University London.
Brunel University London is a world-class, public research university based in Uxbridge, West London, and was established in 1966. Its mission has always been to combine academic rigour with the practical, entrepreneurial and imaginative approach pioneered by its namesake Isambard Kingdom Brunel, one of the great British engineers of the 19th century.
With a total income of £237 million in 2019–20, the university has over 16,000 students, of which about 6,000 international, representing a total of 144 countries, and is staffed by over 2,500 employees.
Brunel has three constituent Academic Colleges: the College of Business, Arts and Social Sciences; the College of Engineering, Design and Physical Sciences; and the College of Health, Medicine and Life Sciences.
Brunel is a single campus in Uxbridge, west London. It is located just a short drive from the M25, M4 and M40 motorways, 40 minutes by tube to central London, and 20 minutes by car to Heathrow airport.
How to Get There
Brunel University London
Kingston Lane
Uxbridge, Middlesex
UB8 3PH
England, United Kingdom
https://www.brunel.ac.uk/
Phone: +44 (0)1895 274000