We're sorry, but all tickets sales have ended because the event is expired.
All 3 Workshops


June 21, 2022 - June 24, 2022




08:00 - 18:55

ExCALIBUR Task Parallelism Workshop


June 21, 2022




08:00 - 18:55

SEAVEA Workshop: VVUQ on the Exascale


June 23, 2022




08:00 - 18:55

SEAVEA Hackathon


June 24, 2022




08:00 - 18:55
We are proud to announce three co-located events with ICCS: the ExCALIBUR Task Parallelism Workshop; the SEAVEA Workshop: VVUQ on the Exascale; and the SEAVEA Hackathon.
Registration to ICCS gives access to the first two, which take place during the conference. The SEAVEA Hackathon is scheduled for June 24th and is ticketed separately.
Please read below for further details.
ExCALIBUR Task Parallelism Workshop
When: 21 June 2022
Length: 3 hours
Web: https://tobiasweinzierl.webspace.durham.ac.uk/research/workshops/excalibur-task-parallelism-workshop-iccs/
Contact: Marion Weinzierl
About: Future supercomputing architectures are expected to exhibit unprecedented hardware parallelism. This parallelism has to be "harvested" on the software side. Traditional, global, loop-based parallelism and notably the bulk-synchronous/BSP paradigm are insufficient, and developers might have to go back to the drawing board and uncover alternatives to equip their code with higher concurrency. Task-based parallelism is one tool to write such new, highly concurrent software. It phrases programs as sequence of steps including their causal dependencies, but leaves the decision what (aka which task), when and where to execute a task to a task runtime.
The crosscutting ExCALIBUR project on Exposing Parallelism – Task Parallelism aims to develop a data-driven taskification toolset and workflow, to investigate task features that are missing within mainstream tasking approaches, and to establish taskification training and an experience exchange landscape.
This workshop aims to bring researchers, research software engineers and vendors together to discuss the current state of the art, issues, experiences and ideas for tasking in research software.
SEAVEA Workshop: VVUQ on the Exascale
When: 23 June 2022
Length: 3 hours
Web: https://www.seavea-project.org/vvuq-on-the-exascale/
Contact: Diana Suleimenova
About: The availability of supercomputers permits studies on topics of major societal importance, including climate change, medicine and energy production, conducted at ever increasing scales and scope. However, fundamental principles of scientific investigation must be widely enforced to ensure the reliability of and confidence in the results generated. This hinges on our ability to (i) validate (V) them, normally against experimental observations, but sometimes compared to "gold standard" numerical results; (ii) verify (V) them, to ensure that the correct mathematics is used, and (iii) equip the output data with meaningful bounds on errors which come from rigorous uncertainty quantification (UQ).
Within this workshop, which will be a fully hybrid event, we will initiate a discussion about VVUQ specifically in the context of the emerging exascale computing infrastructures. We invite speakers from diverse backgrounds to present their perspectives on how we can enforce simulations with rigorous VVUQ at these scales, what techniques show particular promise in making VVUQ scalable and tractable, and what challenges we face to make exascale simulations as robust as they are detailed.
We also invite everyone, speakers and participants alike, to take part in discussions around these central themes, and to contribute towards specific strategies to improve the quality and uptake of VVUQ in a HPC simulation context. These strategies will then form a backbone for the activities in the SEAVEA project (and beyond) over the coming year.
SEAVEA Hackathon
When: 24 June 2022
Length: 9AM – 5PM
Web: https://www.seavea-project.org/vvuq-on-the-exascale-hackathon/
Contact: Diana Suleimenova
About: For those interested in making their simulations more robust and their results more credible, we are organising a Hackathon on Verification, Validation and Uncertainty Quantification (VVUQ) for HPC simulations on the 24th of June 2022. The Hackathon will focus on the SEAVEA toolkit (SEAVEAtk), which facilitates VVUQ for applications irrespective of their source domain.
The Hackathon will allow you to interact with our SEAVEAtk experts, who will help you apply your choice of SEAVEAtk tools on your own codes and applications. And if you already are a SEAVEAtk user, then we will have support on hand to help you add more rigorous VVUQ to your application. The toolkit provides a variety range of tools to:
create VVUQ procedures (EasyVVUQ),
to facilitate the creation of surrogate models for multiscale simulations (EasySurrogate)
to automate the complex workflows emerging from these procedures (FabSim3),
to enable the efficient execution of large numbers of jobs on computational resources (QCG Pilot Job Manager),
to provide convenient means to use HPC facilities for users (QCG-Now) and user-developers (FabSim3 and QCG-Client),
and to make creating coupled multiscale simulations easy, and to then enable efficient Uncertainty Quantification of such models using advanced semi intrusive algorithms (MUSCLE3)
MOGP
The Hackathon will take place in-person on the 24th of June 2022 at Brunel University London, the day after the ICCS conference from 9AM until 5PM. However, there will be an opportunity to participate remotely for those who wish to do so.
Venue Phone: +44 (0)1895 274000
Venue Website: https://www.brunel.ac.uk/
Address:
Kingston Lane
,
Uxbridge, Middlesex
,
UB8 3PH
,
United Kingdom
Description: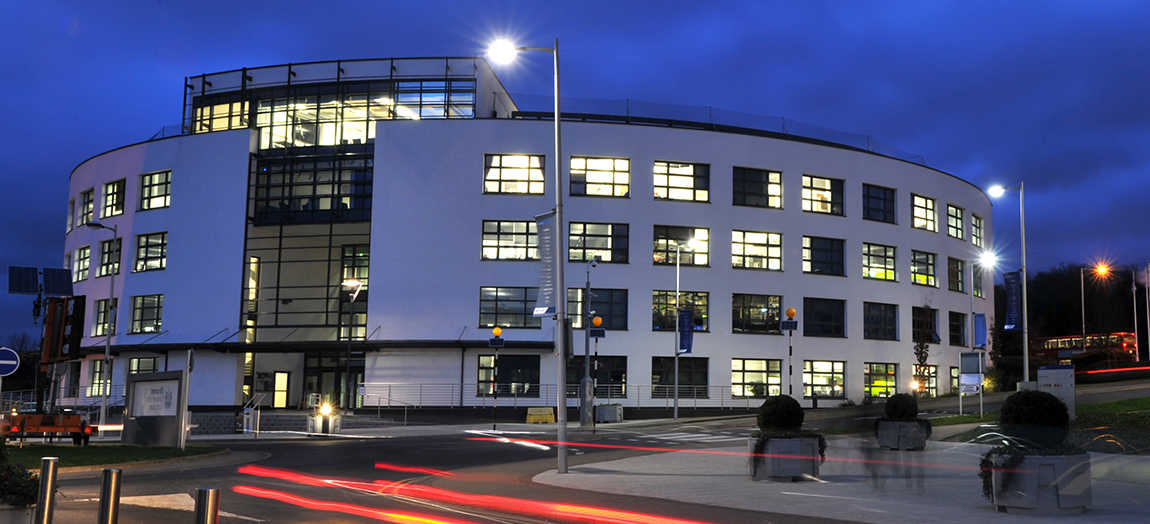 The 22nd edition of ICCS will be hosted at Brunel University London.
Brunel University London is a world-class, public research university based in Uxbridge, West London, and was established in 1966. Its mission has always been to combine academic rigour with the practical, entrepreneurial and imaginative approach pioneered by its namesake Isambard Kingdom Brunel, one of the great British engineers of the 19th century.
With a total income of £237 million in 2019–20, the university has over 16,000 students, of which about 6,000 international, representing a total of 144 countries, and is staffed by over 2,500 employees.
Brunel has three constituent Academic Colleges: the College of Business, Arts and Social Sciences; the College of Engineering, Design and Physical Sciences; and the College of Health, Medicine and Life Sciences.
Brunel is a single campus in Uxbridge, west London. It is located just a short drive from the M25, M4 and M40 motorways, 40 minutes by tube to central London, and 20 minutes by car to Heathrow airport.
How to Get There
Brunel University London
Kingston Lane
Uxbridge, Middlesex
UB8 3PH
England, United Kingdom
https://www.brunel.ac.uk/
Phone: +44 (0)1895 274000