Event Phone: +351 96 160 42 14
We're sorry, but all tickets sales have ended because the event is expired.
ICCS 2019 Conference


June 12, 2019 - June 14, 2019




08:00 - 18:00

ICCS 2019 Conference Dinner


June 13, 2019




19:00 - 23:30
The International Conference on Computational Science is an annual conference that brings together researchers and scientists from mathematics and computer science as basic computing disciplines, researchers from various application areas who are pioneering computational methods in sciences such as physics, chemistry, life sciences, and engineering, as well as in arts and humanitarian fields, to discuss problems and solutions in the area, to identify new issues, and to shape future directions for research.
ICCS 2019 in Faro, Portugal, will be the nineteenth in this series of highly successful conferences. Located at the southern end of Portugal, Algarve is a well-known touristic haven. Its Mediterranean climate makes the region a favorite for sun-seekers from all over the world at any time of the year.
Besides some of the best and most beautiful beaches in the entire world with fine sand and crystal-clear water, Algarve also offers amazing natural landscapes, a rich folk heritage, and a healthy gastronomy that can be enjoyed throughout the year, attracting millions of foreign and national tourists every year.
Since its inception in 2001, ICCS has attracted increasingly higher quality and numbers of attendees and papers. Average attendance each year is about 350 participants. The proceedings series have become a major intellectual resource for computational science researchers and serve to both define and advance the state of the art of the field.
The proceedings are published by Springer in the Lecture Notes in Computer Science (LNCS) series and indexed by Scopus, EI Engineering Index, Thomson Reuters Conference Proceedings Citation Index (included in ISI Web of Science), and several other indexing services.
The theme for ICCS 2019 is "Computational Science in the Interconnected World", to highlight the role of Computational Science in an increasingly interconnected world. This conference will be a unique event focusing on recent developments in: scalable scientific algorithms; advanced software tools; computational grids; advanced numerical methods; and novel application areas. These innovative novel models, algorithms and tools drive new science through efficient application in areas such as physical systems, computational and systems biology, environmental systems, finance, and others.
ICCS is an A-rank conference in the CORE classification.
We look forward to welcoming you to this exciting event in Portugal!
Venue Phone: +351 289 800 100
Venue Website: https://www.ualg.pt/en
Address:
Estrada da Penha 139
,
Faro
,
8005-139
,
Portugal
Description: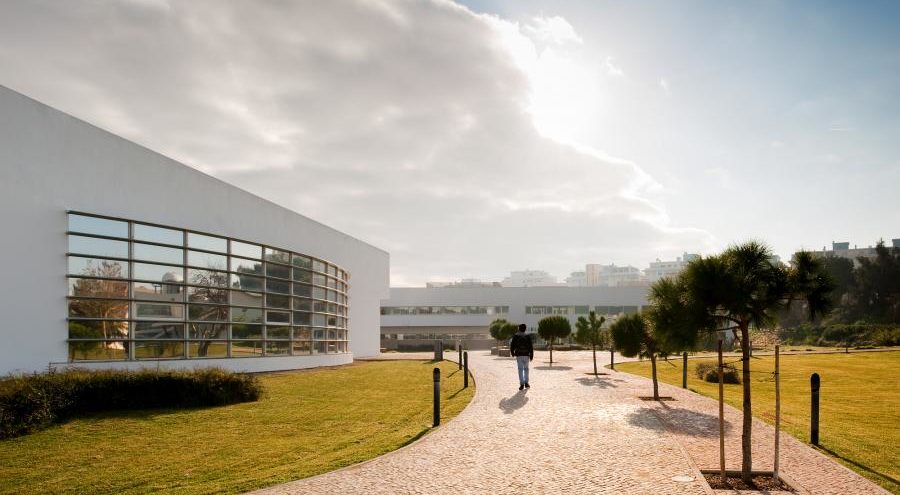 The University of the Algarve (UAlg) has over twenty R&D units, supported by about 600 faculty and external members, many of them active in other national and international research units cutting across the computational science domain.
The Penha Campus at University of Algarve is a modern campus with state-of-the-art facilities.
Faro is the capital of Algarve and, as such, very easily reachable. Faro's International Airport is located 5 km from the city center, just a short taxi/bus ride away. The airport is served by several major airlines and many low-cost companies.
Once in Faro, the bus and railway stations are just a 5-minute walk from the city center. Lisbon, the country's main hub and city, is only about a 3-hour train trip from Faro, with tickets selling for under 25€.
How to Get There
ICCS 2019 will take place at University of Algarve's Penha Campus ("Campus da Penha"):
University of Algarve – Campus da Penha
Estrada da Penha 139
8005-139 Faro
Portugal
GPS coordinates: 37°01'42.4" N 7°55'28.4 W
Phone: +351 289 800 100
Fax: +351 289 800 061
Web: https://www.ualg.pt/en